Tuesday UVa / NRAO Astronomy (TUNA) Lunch Talks
A series of informal, brown-bag, lunchtime seminars for the discussion of current projects and astronomical news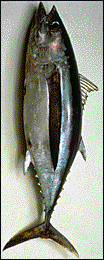 Where, when and how
Location:
Usually, the location is the second floor conference room (room 230), NRAO, Edgemont Road. Click on the talk title to get the actual location and abstract. Directions to NRAO are available on the information for speakers page.
Time:
Tuesdays 12:05 - 1:00 PM (unless otherwise noted)
How:
Further information for tuna speakers is available here.
Signing up
If you, or one of your visitors, would like to speak at TUNA, please send a message to
tunalunch at nrao period edu
The calendars below indicate currently open slots.
TUNA talks are traditionally on Tuesdays, but Mondays and Wednesdays can be accomodated if enough advance notice is given (also subject to room availability). Turn-up may be lower on non-Tuesdays, though. TUNA talks are generally not possible on Thursdays and Fridays due to conflicts with the NTC ELF talk, ER colloquium and pizza lunch schedules.
The schedule
Click on talk titles to get the abstract and location.
Old schedules are available here.
June 2014
Sunday
Monday
Tuesday
Wednesday
Thursday
Friday
Saturday

1

2

3

Y-C Wang, Berkeley: Plasma-induced Heating and Loss of Mars Atmosphere Preparation for MAVEN's Arrival in 2015

4

5

6

7

8

9

10

Ellen Bouton, NRAO: Archival NRAO movies

11

12

13

Antony Schinckel, CSIRO Astronomy and Space Science: The Australian SKA Pathfinder - precursor to SKA1 Survey

14

15

16

17

Scott Schnee, Fred Lo, Brian Mason, Al Wootten, NRAO: Filaments in Milky Way molecular clouds, recent results and an NRAO-sponsored conference on this topic

18

19

20

21

22

23

24

Ellen Bouton, NRAO: Archival NRAO movies

25

Marsha J. Bishop, NRAO: Page Charges; The Implications and Impacts

26

James Higdon, Georgia Southern University: The Atomic & Molecular ISM in Starburst Rings

27

28

29

30
Miscellaneous Info:
TUNA talks are now organized by Drew Brisbin and Jackie Hodge. The email address to contact us is: tunalunch at nrao period edu. If you would like to consult old pages, they are available here.
Last updated: 10:16 EDT, July 24, 2014.