!- Converted with LaTeX2HTML 0.6.4 (Tues Aug 30 1994) by Nikos Drakos (nikos@cbl.leeds.ac.uk), CBLU, University of Leeds ->
---



Next:
Discussion and Conclusions
Up:
Transverse Profiles Across
Previous:
Polarized intensity -
---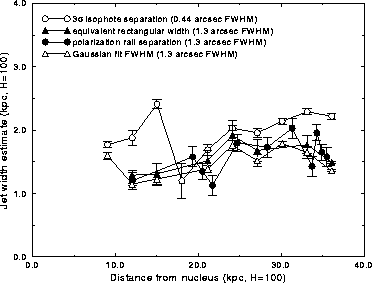 Figure 5: Four jet collimation measures, showing little spreading.

Figure 5 plots four measures of the width   of the main jet against distance from the nucleus, wherever the uncertainty in the estimate is < 0.5/h kpc. By all four measures, including the separation of the polarization ``rails'', the jet expands only slowly, if at all, over most of its length. Both jets can be described as features that are roughly constant (~ 1.5/h kpc) in width, containing narrower bright knots which locally perturb the individual width measures.
---
abridle@nrao.edu