About me
I am a software engineer working on the development team for some custom legacy data processing application software (CASA), currently conducting architecture review and systems analysis as part of a modernization project. Also, I am the CASA project's new lead developer for simulated observations. Previously, I worked as core infrastructure staff specializing in distributed storage systems for digital archive and pipeline operations. Prior to that, I worked as a science analyst providing quality control, software testing, diagnostics, and user support. Even before that, I was a professional scientist. I still occasionally run shifts as astronomer on duty at the Atacama Large Millimeter/sub-millimeter Array (ALMA) operations site, and sometimes even still find time to work on my own projects. For more on that, go see my personal website at amcnicho.github.io.
Contact Me
OFC 316, Stone Hall
520 Edgemont Road
Charlottesville, VA
email: amcnicho [at] nrao [dot] edu
phone: +1 - 4 three 4 - two 4 four - 6 eight two 9
LinkedIn: https://www.linkedin.com/in/andrewmcnichols
About NRAO
The National Radio Astronomy Observatory (NRAO) is a facility of the National Science Foundation (NSF), operated under cooperative agreement by Associated Universities, Inc. (AUI)
NRAO is one of the world's foremost institutions for research and development specializing in observational astrophysics and related technology. We design, build, and operate interferometers - the Very Large Array (VLA) in the desert of New Mexico, ALMA in the desert of northern Chile, and the Very Long Baseline Array (VLBA) in locations across the United States. Many of the technologies and instruments in use at NRAO telescopes were designed and fabricated at the Central Development Laboratory (CDL), also located in Charlottesville. We are also closely affiliated with the Green Bank Observatory (GBO), located over the mountains in West Virginia. The Next-Generation VLA (ngVLA) is the NRAO's next major interferometer project, and is scheduled for construction and eventual use some time after 2020.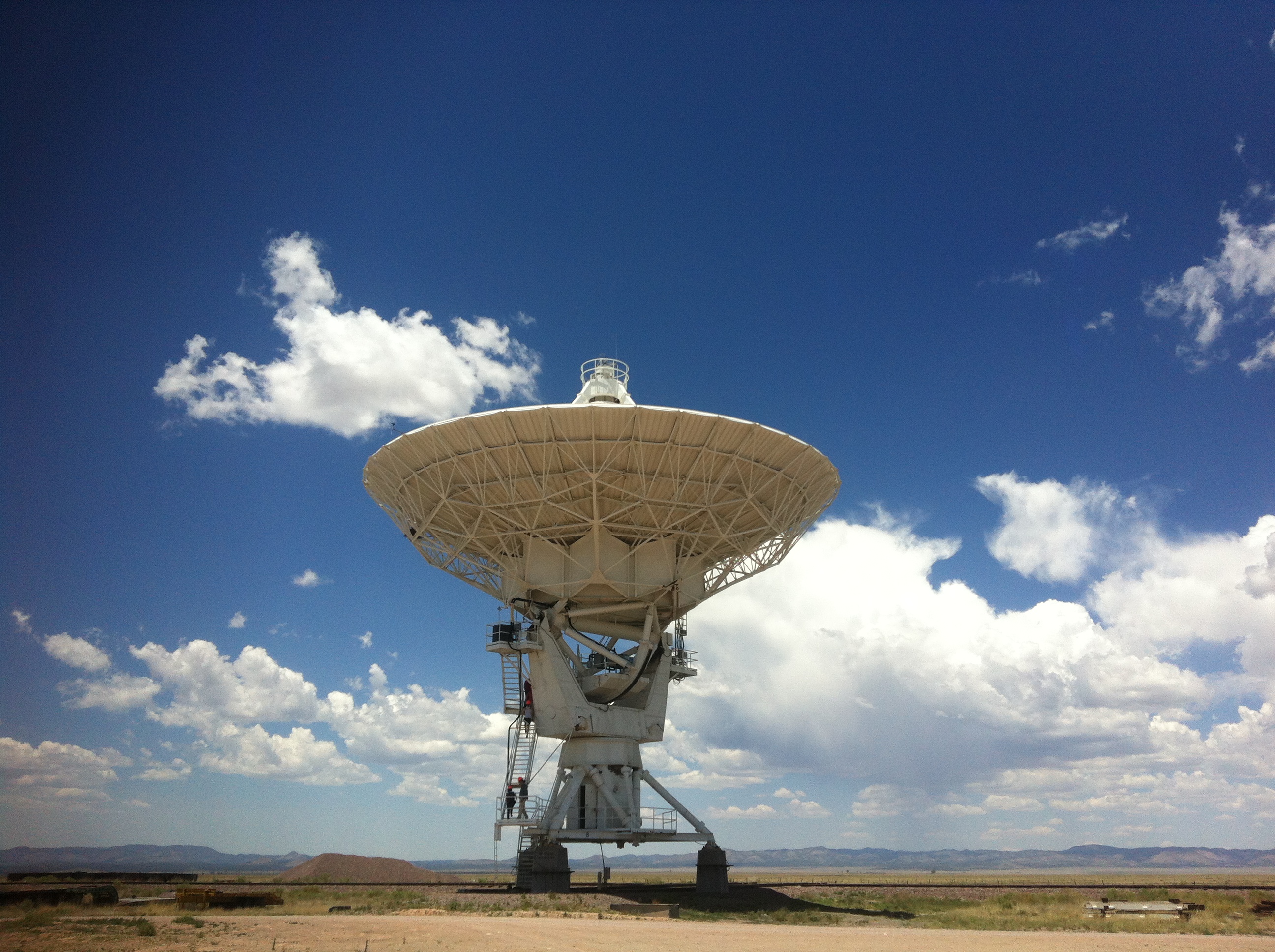 Founded in 1956, the NRAO provides state-of-the-art radio telescope facilities for use by the international scientific community. NRAO telescopes are open to all astronomers regardless of institutional or national affiliation. Observing time on NRAO telescopes is available on a competitive basis to qualified scientists after evaluation of research proposals on the basis of scientific merit, the capability of the instruments to do the work, and the availability of the telescope during the requested time. NRAO also provides both formal and informal programs in education and public outreach for teachers, students, the general public, and the media.