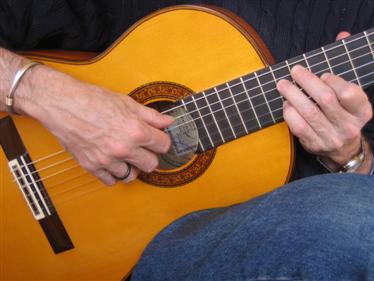 MM-wave radio astronomy, interstellar chemistry, galactic structure & spectrum management
I am a radio astronomer with research interests in interstellar chemistry, the physics of the interstellar medium at low and high redshift, the structure of the Milky Way and particularly the region of the bar near the center of the Galaxy.
I serve as the Observatory's Spectrum Manager. To contact me or the NRAO in this regard, either check here for the NRAO's RFI/Spectrum Management home page or use the contact information on the bar at top.
I administer the Observatory's foreign telescope travel fund
I am the author of the now-somewhat-old drawspec data reduction software and other programs for the PC
When not traveling or working I can often be found with my arms wrapped around a guitar as you see above. To find out more about me and my family, click here.