(Is there) Life After Telnet?
What We're Doing
---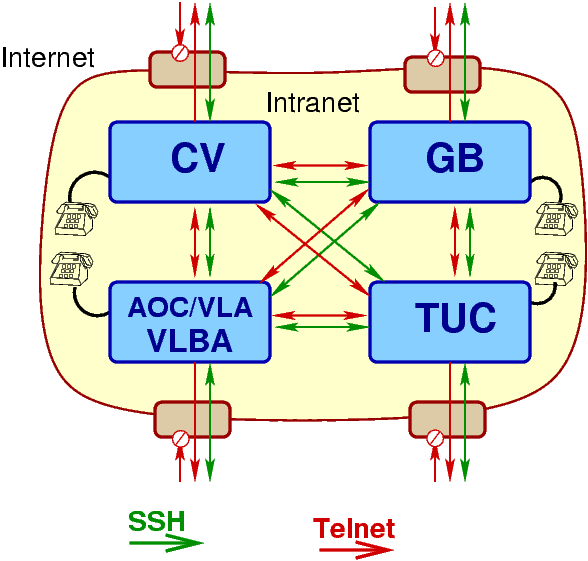 INBOUND telnet stopped
OUTBOUND telnet DANGEROUS!
No SSH changes[1]
SITE to SITE: no change[2].
Original telnet deprecation was on July 1, 2002.

NOTE [1]: As of August 2008, ssh from outside is only permitted to the three login servers: login.

site

.nrao.edu where

site

is one of cv, gb, or aoc. NOTE [2]: Within a year from the presentation date, all telnet daemons were disabled on all NRAO computers.