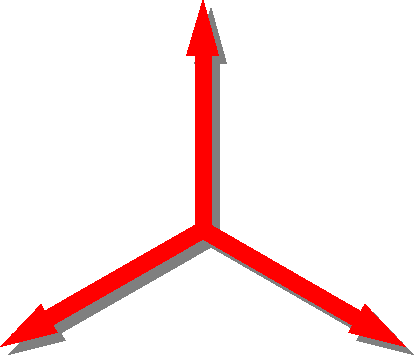 Thermal Emission from Stars using the Upgraded VLA
R. Simon, NRAO
18 November 1998
The proposed upgrade to the VLA holds the promise of allowing the thermal photospheric emission to be detected from thousands of ordinary stars. In the table below, the numbers of stars which should be detectable using the upgraded VLA are summarized.
Photospheric emission at centimeter wavelengths was calculated by assuming a simple black-body model, using an effective photospheric temperature derived from cataloged visual magnitude and spectral type. Detailed calculations were done for the brightest and closest stars from the Hipparcos Catalog. Stars outside the VLA declination range were excluded.

Counts of Detectable Stars

Integration time to Achieve SNR=5

Frequency

(GHz)

RMS Noise

(micro Jy in 2 minutes)

Stars dectable in 10 minutes

60 minutes

4 Hours

12 Hours

6

16

1

5

12

25

15

19

13

44

94

222

33

21

29

307

679

1105

45

46

67

239

563

986
The figure below shows graphically the distribution of stars in spectral type and distance at 33 Ghz, where the sensitivity is maximized. The ragged lower edge of the stellar distribution is an artifact of the way stars were selected from the full Hipparcos input catalog. A full resolution version of the plot is available in PDF format (48K).