How to burn a CD
X-CD-Roast
---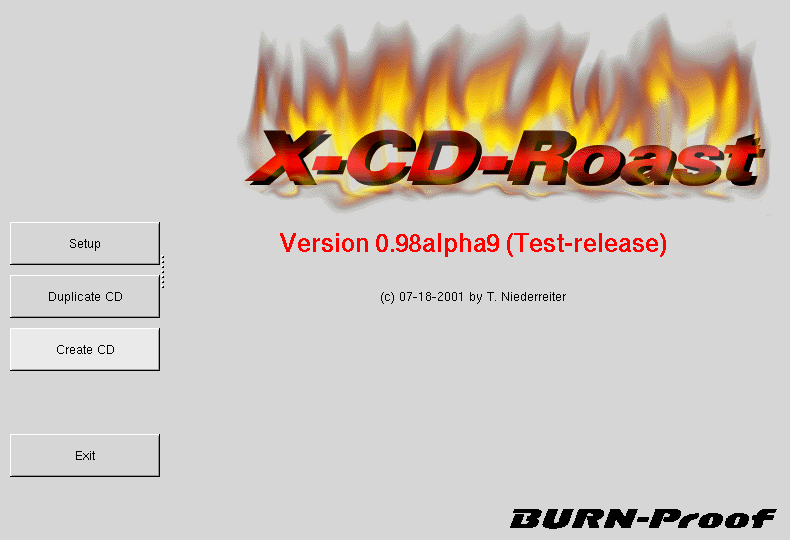 Choose setup to configure disk staging area (even if you master/burn in one step)

Otherwise, just press "Create CD" to get next screen: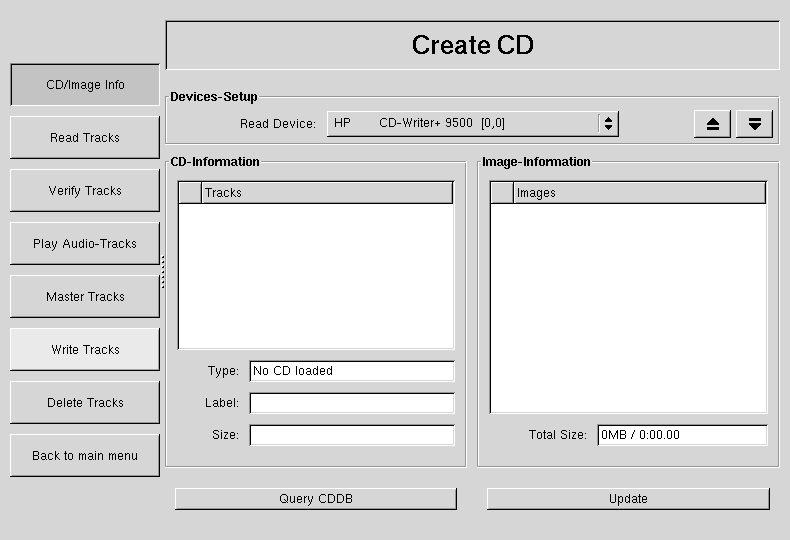 Choose Master Tracks; other options not really relevant here.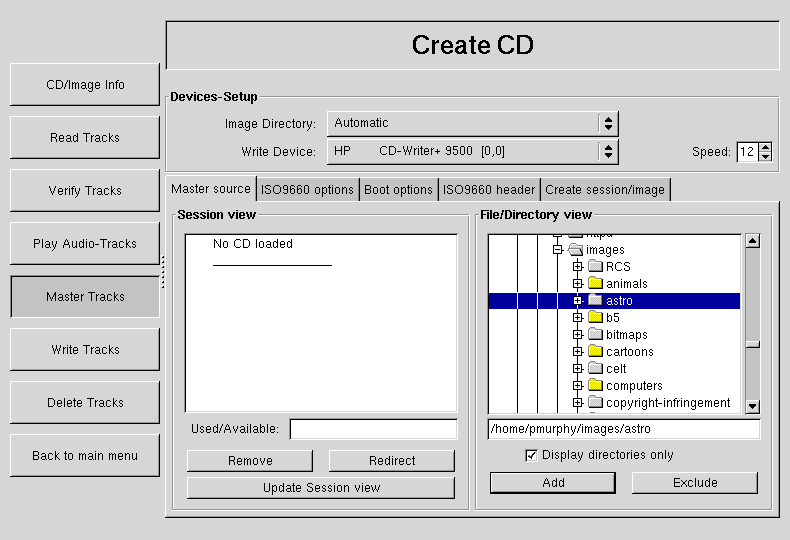 Use File/Directory View on right to choose what you want to record.

Press Add to add a file or directory; get this next popup: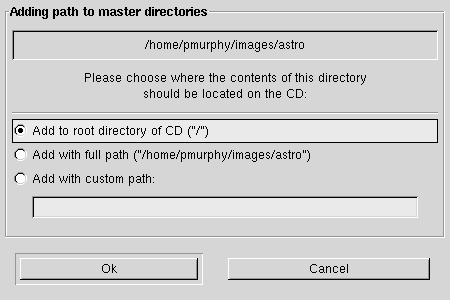 Select whichever option you want. Top is simplest.

Then press OK to get: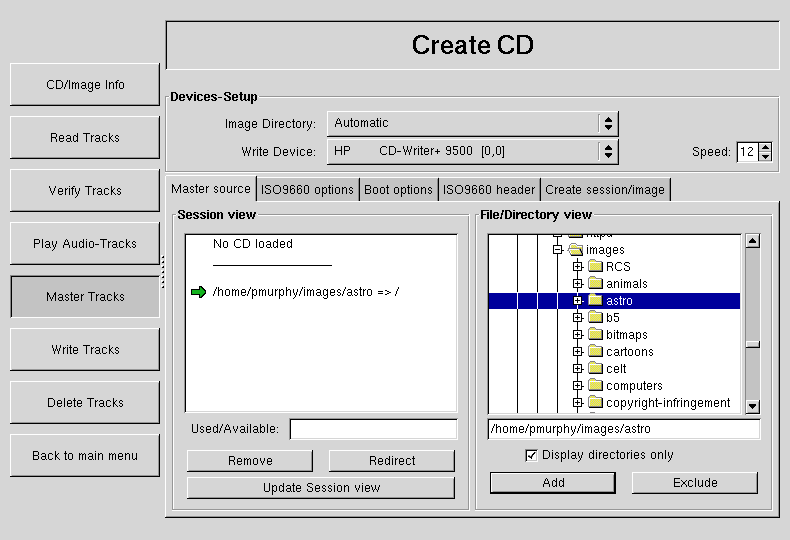 Note the green arrow in the left list box: one item.

Repeat this process to add what you want.

Press Create Session/Image tab to see next screen: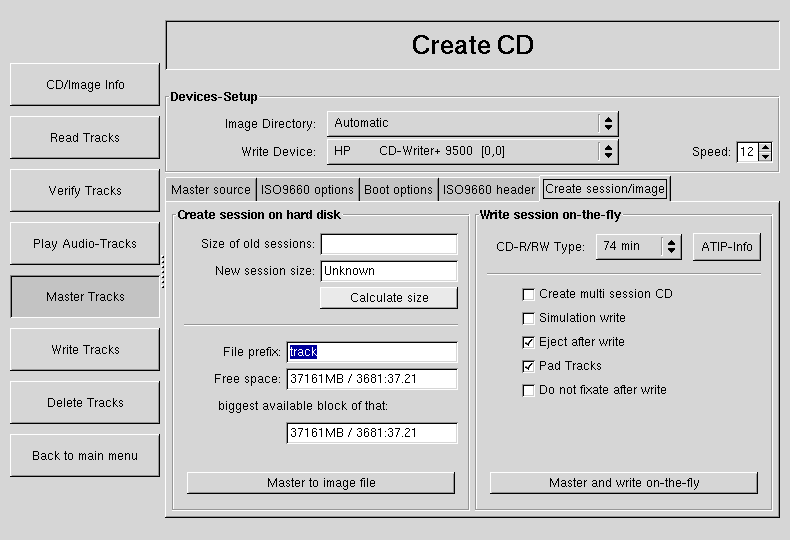 Note: Size is "unknown". Press Calculate Size; popup shows progress:
Finally, choose Master and write on-the-fly: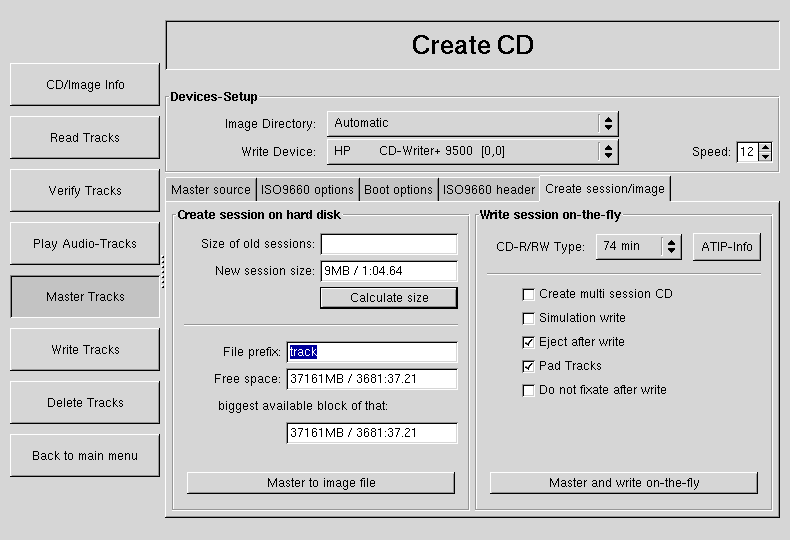 Wait for recording, fixating, and ejection.