Firefox and Thunderbird
Firefox Extras
---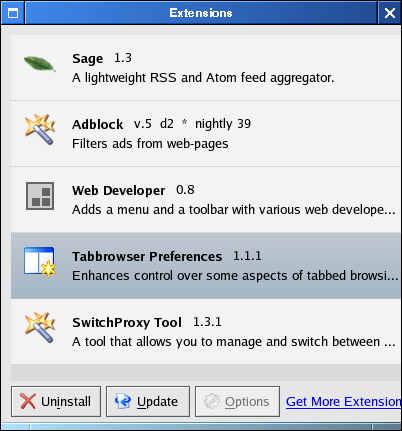 Firefox Extensions, e.g.:

AdBlock: right click on image, iframe, or flash; block it! (wildcards ok)
Web Developer: slice/dice the page you're writing, get it right
SwitchProxy: make it easy to switch different web proxy settings
Hundreds of others available




Firefox Themes: "skins", instantly change appearance. Many to choose from.


Firefox Plugins: same as Mozilla. Acrobat Reader, Flash, Java, RealPlayer. NRAO versions will have Java, Flash.